Mah polls: Kolhapur records 54.11 pc voter turnout till 1500 hrs
M.U.H 21/10/2019 73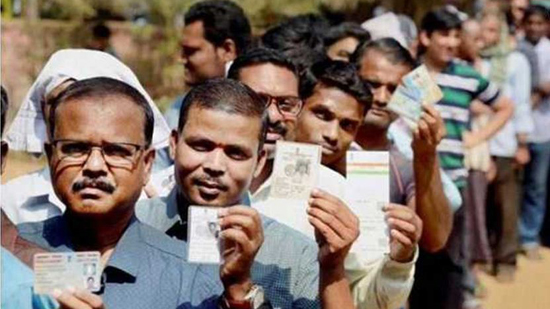 Kolhapur, Oct 21:An estimated 54.11 per cent of the total 30.90 lakh voters in 10 Assembly seats of Kolhapur exercised their franchise till 1500 hrs, here on Monday.
Beginning on a low key note for first two hours in the urban areas, the voter turnout was reported to be brisk in the rural areas since the polls commenced.
Till 1500 hrs, highest 62.47 per cent voter turnout was recorded in Karveer Assembly seat, while Ichalkaranji seat registered the lowest 43.1 per cent voter turnout.
The voter turnout in the remaining eight seats till 1500 hrs is as follows: Chandgad - 52.41 per cent, Radhanagari - 62.23 per cent, Kagal - 59.81 per cent, Kolhapur (South) - 53 per cent, Kolhapur (North) - 43.27 per cent, Shahuwadi - 61 per cent, Hatkanangale - 51.45 per cent and Shirol - 51.18 per cent.